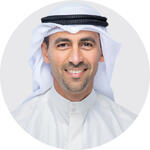 Shaikh Nawaf S. Al-sabah
Chairman
Shaikh Nawaf S. Al-Sabah was appointed President and Chief Executive Officer of KPC Holdings (Aruba) AEC, the international downstream subsidiary of State-owned Kuwait Petroleum Corporation (KPC), on 4 February 2019.
Prior to this appointment, Shaikh Nawaf was Chief Executive Officer of Kuwait Foreign Petroleum Exploration Company (KUFPEC), the international upstream subsidiary of KPC, for six years. During that period, KUFPEC doubled its production and expanded into new geographies and technologies. Shaikh Nawaf remains the Acting Chief Executive Officer of KUFPEC.
Before joining KUFPEC in 2013, Shaikh Nawaf spent 14 years at KPC, the last eight of which as Deputy Managing Director and General Counsel of KPC, where he was the principal in-house counsel to KPC and an active member of KPC negotiating teams on the corporations strategic projects. He was also a board member of KPC Holdings (Aruba) AEC and of MEGlobal, an olefins joint venture involving KPC petrochemicals subsidiary.
From 2002 through 2004, Shaikh Nawaf was head of KPC Washington Office, responsible for development of downstream business opportunities and policy analysis in the United States. He also previously worked as a corporate transactions attorney for a major international law firm based in Los Angeles.
Shaikh Nawaf holds an A.B. degree magna cum laude from Princeton University Woodrow Wilson School for Public and International Affairs and a Juris Doctor (Doctor of Laws) degree cum laude from Harvard Law School.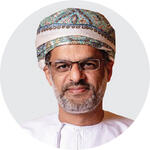 Ahmed Al Jahdhami
Deputy Chairman
Ahmed Al Jahdhami's career in the oil and gas industry began over 20 years ago in the field of Mechanical Engineering. He now serves as the CEO Downstream at OQ. His previous roles include CEO of Oman Power and Water Procurement Company, in addition to other leadership roles at the Public Authority for Electricity and Water, and Oman's former Ministry of National Economy.
Al Jahdhami holds a BSc in Mechanical Engineering from the University of Nottingham, UK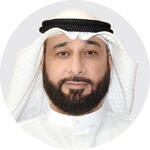 Sulaiman Al-marzouqi
Board Member
Sulaiman Al-Marzouqi is the Executive Vice President Manufacturing at Kuwait Petroleum International (KPC) and he is responsible for NSRP Refinery & Petrochemical, Duqm Refinery &Petrochemical, and Milazzo Refinery. With a professional career of over 30 years, Al-Marzouqi held a number of roles at Kuwait Petroleum Company (KNPC) and Petrochemical Industries Company (PIC) in Downstream Oil & Gas, Refining & Petrochemical, Planning, quality assurance, project management, and supply chain.
Sulaiman holds Bachelor's degree in Electrical Engineering from Northern Arizona University, USA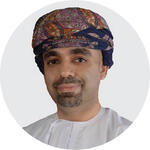 Nazar Al Lawati
Board Member
Now serving as OQ Company's CFO, Nazar Al Lawati's career with Orpic alone spans eight years. His current post is instrumental to the company's financial and risk operations as it crosses the threshold of major growth. Al Lawati's presence in the oil and gas industry dates back to 1995, when he joined Petroleum Development Oman. Since then he has held senior roles in the energy industry including Risk Management & Governance at Shell in the Middle East.
Al Lawati gained his education at the University of Sussex, UK, where he studied engineering, and the Chartered Institute of Management Accountants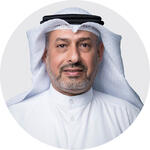 Abdullah Al-ajmi
Board Member
Abdullah H AlAjmi joined Duqm Refinery and Petrochemical Industries Company (DRPIC) as a Board Member in April, 2020. He was also assigned as the Chairman of the Project Steering Committee in July, 2020.
During the last five years of his career, AlAjmi had held the Manager position of AlZour Refinery Owner Group. He was in charge of developing strategies for the Refinery Operations, Operational Readiness and Refinery Organizational Structure. In addition, Mr. AlAjmi had played a key role in the establishment of
Kuwait Integrated Petroleum Industries Company (KIPIC). Thereafter, AlAjmi served as the Manager of Technical and Engineering Services until his retirement in 2018.
Prior to that, AlAjmi had held various Leadership and Technical roles at Kuwait National Petroleum Company (KNPC) for over 30 years. From 2006 to 2013, AlAjmi served as the Manager of Technical Services Department at Mina AlAhmadi Refinery (MAA). He was in charge of Process Engineering, Operational Planning, Process Control and Lab Services Divisions.
From 1995 to 2006, AlAjmi was holding the positions of Superintendent and General Superintendent of Gas Operations at MAA in KNPC. During that time, AlAjmi was in charge of all Gas Operations Process units. As part of his duties, AlAjmi was responsible for the coordination with upstream Gas Production Management at Kuwait Oil Company (KOC).
AlAjmi was a Board Member in The Kuwait Styrene Company (TKSC) from 2013 to 2015. AlAjmi holds a Bachelor Degree in Chemical Engineering from Kuwait Universit.
Nabil Al Ghassani
Board Member
Mr. Nabil Al Ghassani is the Founder and the CEO of Makeen National Company. In February 2020, Mr. Nabil has been appointed by OQ as a Non-Executive Director of Duqm Refinery and Petrochemical Industries Company (DRPIC). Mr. Nabil leveraging on more than 28 years of experience working in Government institutions and quasi-governmental private investment companies. Mr. Nabil holds Master's in Electrical Engineering since 1996 from Florida Institute of Technology. Prior to Makeen, Mr. Nabil served as Chief Executive Officer of Takamul Investment Company (Takamul) since its inception in April 2005 until July 2015. Takamul was a subsidiary
company of Oman Oil Company (OOC), a commercial venture of the government of Sultanate of Oman. Prior to taking up this role, Mr. Nabil was the Head of Commercial Department of OOC. While working for Oman Oil Company, Nabil, gained a lot of exposure in the areas of Metal, Chemicals, Petrochemicals, utilities and infrastructure. Before joining OOC in 2001, Mr. Nabil held a number of positions in the government including 3 years as the Director of Privatisation at the Ministry of Electricity & Water. Working with the relevant government institutes and international advisors, developing the electricity privatization plans and policies.
During the career, Mr. Nabil has served on several local and international companies' boards; he is currently holding the position of Chairman of Majis Industrial Services SAOC