Hilal Al Kharusi
Chairman
With over 29 years of international business experience in the energy sector, Hilal Al Kharusi is the Chief Executive Officer of Commercial & Downstream at OQ.
Hilal started his career with Petroleum Development Oman and Shell international, managing several energy projects across the Middle East, CIS, Africa, and Russia. Before joining OQ, Hilal was the Executive Vice-President for Emerging Businesses at Oman Oil Company. He developed large-scale energy projects locally, managed the Group's international M&A activities, and managed a diverse energy portfolio. Hilal serves as Board Chairman in Oman Oil Marketing Company (OOMCO), Chairman of Majis Industrial Services and the Centralized Utilities Company (Marafiq), Chairman of OQ chemical shareholders committee, and a board member in OQ Trading. Hilal holds a bachelor's degree in Geosciences/Economic Geography in 1999 and an MBA in 2007 from the UK.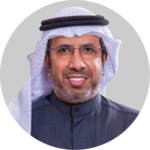 Shafi Al-Ajmi
Deputy Chairman
Shafi Al-Ajmi is a seasoned professional with more than 25 years of experience in the Oil and Gas Industry.
Shafi is currently the President of Kuwait Petroleum International (KPI). He leads the KPI JV Investments Nghi Son Refinery and Petrochemical LLC and Duqm Refinery Project. Before this role, he led the Finance & Administration Directorate, has proven expertise in several acquisition transactions and strategic feasibility studies in the petrochemical industry and headed the development of PIC's petrochemical strategies in 2030 and 2040.
Shafi is serving as Members Council Chairman of Nghi Son Refinery and Petrochemical LLC, Board of Directors Member of OQ8, Deputy Chairman of the Board for SK PIC Global Co., and his other board memberships include Gulf Petrochemical Industries Company (GPIC); Equate Petrochemical and Canada Kuwait Petrochemical Company (CKPC).
He holds a Bachelor's degree in Chemical Engineering from Kuwait University.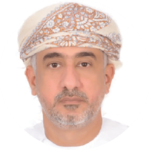 Kamil Al Shanfari
Board Member
With more than 23 years of professional experience in Oil and Gas, Kamil is the Managing director of OQ Refineries and Petrochemical industries. Kamil has held several leadership positions since 2011 and was the Board Chairman of Air Liquid Sohar Industrial Gases between 2015 to 2020.
Before his current role, Kamil was Chief Operation Officer at Downstream Oman Assets of OQ, responsible for refineries and petrochemicals plants in Muscat, Sohar and Salalah.
Kamil holds a bachelor's degree in Chemical Engineering from the University of Tulsa, USA, and has attended many leadership programs.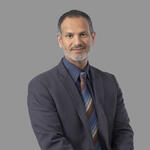 Imad A. Al-Hadlaq
Board Member
Mr. Imad A. Al-Hadlaq is the Executive Vice President (EVP) of Manufacturing at Kuwait Petroleum International (KPI). He graduated with a BS in Chemical Engineering from the University of Arizona in Tucson in 1997, USA.
Imad has Twenty-Six years of experience within the oil sector, all spent under the umbrella of Kuwait Petroleum International (KPI), of which more than 12 years spent across KPI investment in Europe and Asia, gaining a wealth of knowledge and experience ranging from technical, commercial, operational, and financial.
Mr. Al-Hadlaq is currently a Director at Raffineria di Milazzo S.C.p.An in Italy and is KPE's representative and Chairman of Nghi Son Refinery and Petrochemical Ltd. in Vietnam and KPE's representative at Duqm Refinery & Petrochemical Industries Company LLC Board.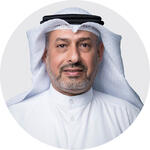 Abdullah Al-Ajmi
Board Member
Abdullah H AlAjmi joined Duqm Refinery and Petrochemical Industries Company (DRPIC) as a Board Member in April, 2020. He was also assigned as the Chairman of the Project Steering Committee in July, 2020.
During the last five years of his career, AlAjmi had held the Manager position of AlZour Refinery Owner Group. He oversaw developing strategies for the Refinery Operations, Operational Readiness and Refinery Organizational Structure. In addition, Mr. AlAjmi had played a key role in the establishment of Kuwait Integrated Petroleum Industries Company (KIPIC). Thereafter, AlAjmi served as the Manager of Technical and Engineering Services until his retirement in 2018.
Prior to that, AlAjmi had held various Leadership and Technical roles at Kuwait National Petroleum Company (KNPC) for over 30 years. From 2006 to 2013, AlAjmi served as the Manager of Technical Services Department at Mina AlAhmadi Refinery (MAA). He oversaw Process Engineering, Operational Planning, Process Control and Lab Services Divisions.
From 1995 to 2006, AlAjmi was holding the positions of Superintendent and General Superintendent of Gas Operations at MAA in KNPC. During that time, AlAjmi oversaw all Gas Operations Process units. As part of his duties, AlAjmi was responsible for the coordination with upstream Gas Production Management at Kuwait Oil Company (KOC).
AlAjmi was a Board Member in The Kuwait Styrene Company (TKSC) from 2013 to 2015. AlAjmi holds a bachelor's degree in chemical engineering from Kuwait University.
Nabil Al Ghassani
Board Member
Mr. Nabil Al Ghassani is the Founder and the CEO of Makeen National Company. In February 2020, Mr. Nabil has been appointed by OQ as a Non-Executive Director of Duqm Refinery and Petrochemical Industries Company (DRPIC). Mr. Nabil leveraging on more than 28 years of experience working in Government institutions and quasi-governmental private investment companies. Mr. Nabil holds Master's in Electrical Engineering since 1996 from Florida Institute of Technology. Prior to Makeen, Mr. Nabil served as Chief Executive Officer of Takamul Investment Company (Takamul) since its inception in April 2005 until July 2015. Takamul was a subsidiary company of Oman Oil Company (OOC), a commercial venture of the government of Sultanate of Oman. Prior to taking up this role, Mr. Nabil was the Head of Commercial Department of OOC. While working for Oman Oil Company, Nabil, gained a lot of exposure in the areas of Metal, Chemicals, Petrochemicals, utilities and infrastructure. Before joining OOC in 2001, Mr. Nabil held a number of positions in the government including 3 years as the Director of Privatisation at the Ministry of Electricity & Water. Working with the relevant government institutes and international advisors, developing the electricity privatization plans and policies.
During the career, Mr. Nabil has served on several local and international companies' boards; he is currently holding the position of Chairman of Majis Industrial Services SAOC.