Duqm Refinery Participates in Oman Downstream Exhibition and Conference 2019
Duqm Refinery Participates in Oman Downstream Exhibition and Conference 2019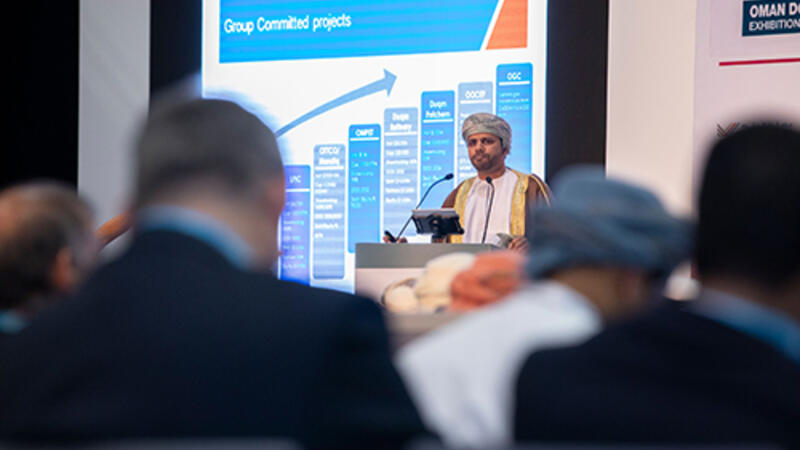 Muscat: Duqm Refinery is participating in the third edition of Oman Downstream Exhibition and Conference (ODEC) as a Co-host. The event was held under the patronage of H.E. Hamed bin Khamees Al Amri, Undersecretary of the Ministry of Manpower at the Oman Convention & Exhibition Centre during 15-17 April.
Duqm Refinery's participation in the exhibition and conference is to highlight project progress and to showcase the business opportunities ahead for local SMEs.
The event received participation from local and international companies from all over of the world.
Commenting on Duqm Refinery participation of in this occasion, Dr Salim bin Saif Al Huthaili, CEO, Duqm Refinery commented "By participating in ODEC, we have an excellent opportunity to update our stakeholders on the progress of the project and engage them on the way ahead. We also want to highlight the business opportunities for local Small &Medium Enterprises and Local Community Contractors ".
 The conference showcased some of the best minds in the industry who highlighted challenges and opportunities ahead in the downstream industry. Duqm Refinery's representatives graced the stage as valued speakers who offered insights on diverse topics such as In-Country Value in the downstream industry a panel discussion that showcased Haitham Al Zadjali, ICV Manager at Duqm Refinery, and the future of petrochemical businesses. Kuwait's strategic investment decisions was a topic highlighted by Imad Al Hadlaq, Group Manager - Business Development at Kuwait Petroleum International; one of the major shareholders of Duqm Refinery. Ishaq
Al Sarhani, Head of Project Engineering at Duqm Refinery shed light on the role of digitization and its need in modern refineries.