Duqm Refinery Won the "Highly Commended" Project in the Downstream Project of the Year Award
Duqm Refinery Won the "Highly Commended" Project in the Downstream Project of the Year Award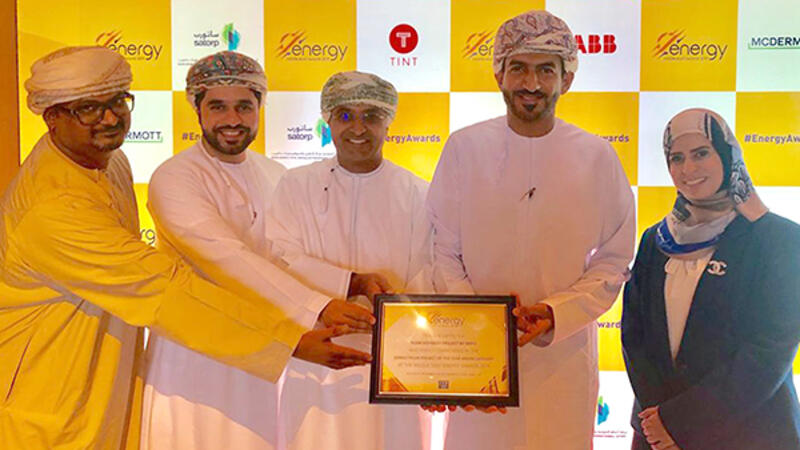 Duqm Refinery has been recently awarded the "HIGHLY COMMENDED" project in the Downstream Project of the Year Award Category, at this year's Middle East Energy Awards held in Dubai this week.
The Middle East Energy Annual Awards since 2010 have been celebrating the best projects and initiatives across different categories within the Oil and Gas sector.
On behalf of Duqm Refinery, the coveted award was received by Nas-ha Al Fallahi, GM Corporate Affairs. On the occasion she commented: "we are happy to receive this prestigious award from such esteemed publication such as Refining & Petrochemicals Middle East. This accolade culminates our efforts to build a world-class refinery that will follow international standards and contribute in the social and economic growth of the country. The project is making good progress and we are proud to be regionally recognized in this award at this stage. We are excited to see this project in operational phase and we look forward to see the progress of the Petrochemical Complex Project as well".
Also, Majid Al Bahri, General Manager for Strategic Financing "we are glad to be bestowed with this award which is a sign of continued confidence that the industry has on our project".